Please take a look at the questions below. If you have any other queries please don't hesitate to get in touch.
Beginners Guide - Help, I have never been to a yoga class!
---
If you are completely new to yoga this section will give you an idea about what you can expect from your first yoga class!
Are the classes suitable for beginners?
Yes, most classes are suitable for beginners! If you are a complete beginner Gentle or Restorative Flow would be a great class to start with – but if you feel up for a more dynamic practice and have a regular exercise routine, our Dynamic Flow classes are open for you to join! Just take a look through the information below about things you may want to consider.
Do I need be fit to join a class?
Absolutely not! It helps if you have a basic level of fitness (especially if you want to join one of our dynamic classes) but it is not a requirement - just take things slowly and take rest throughout class whenever you feel you need it.
What if I am not flexible?
Brilliant! Yoga is not for flexible people and the 'aim' of yoga is not to be super bendy. However, it is a great side effect of regular practice that you will see improvement in your general mobility.
What can I expect from a yoga class?
A yoga class lasts between 60 and 75 minutes. The teacher will be providing verbal instructions as well as demonstrations during the class. For most poses there are variations and modifications available – just listen to your body and see what feels best. Your teacher will also be walking around during the class to provide physical adjustments to students to help correct misalignments in poses [if you prefer not to receive physical adjustments please mention it to your teacher before class].
What is the structure of the yoga class?
The exact class structure will depend on the class and teacher. Usually though a yoga class starts with a moment of calm to allow the body and mind settle down after a busy day which is followed by a warm up. The class then gradually takes you through a standing sequence that contains strengthening and some balancing work, before moving into the seated sequence where things slow down and focus on lengthening (stretching) and breathing. In some classes towards the end we will practice inversions (=being upside down) and you have the option to work on poses such as Shoulderstand, Headstand or Handstands. Each class finishes with a few minutes of relaxation (savasana) where we allow the body and mind to settle.
If you have any other questions please don't hesitate to contact us before your first class!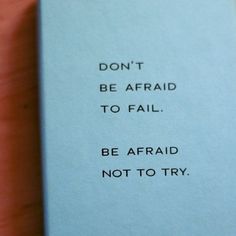 ---
Should I tell you about my injuries or other conditions?
---
If you have any injuries or conditions that might affect you in class then yes please, do tell your teacher about it! As your teacher we need to be aware so we can make sure we can look after you and offer a safe and comfortable environment for you and others to practice in.
We have experience teaching people with injuries, a number of our teachers are trained in pre and post-natal yoga and will always endeavour to include anyone in group classes as long as it is safe and not disruptive for you or others to do so. In private 1:1 classes we could of course tailor the class specifically to your needs – so reach out if you would like to know more. If you do not feel comfortable discussing health related matters in class please drop us an email or give us a call upfront - of course we will treat anything you share with discretion.
---
Do I need to bring a mat? What else should I bring to class?
---
Just bring yourself, suitable clothing and maybe some water. Yoga mats are available for a £1 rental fee [mat rental is included in our monthly auto-pay memberships]. All mats, props and blankets are steam cleaned after each use. If you prefer to bring your own mat and props please feel free to do so!
---
What should I wear?
---
Wear what you feel most comfortable in - any exercise clothes will do. Bring a pair of socks and a jumper/scarf for relaxation especially in the winter months as the body cools down quite quickly after class!
---
How long before class should I arrive?
---
Please aim to arrive 10 minutes before class so that you can be ready to go on the mat by the time class starts. We can't admit latecomers to class, very sorry!
---
How do I book and pay for class?
---
Please ensure you book online before coming to class - our studio capacity is very limited and priority is given to online bookings.
Please book using our booking system on the classes booking page on the website. It also comes with a snazzy app to make it even easier for you (see section about our mobile app below!). First time you book a class you will be asked to create an account with us – and if you are paying for a class to enter your credit card details. Rest assured that these are super safely stored using our payment processing system. For further information about how we use your personal information please see below.
Once you have booked a class successfully you will receive an email notification and email receipt for your purchase.
---
What if I need to cancel a class I booked and already paid for?
---
That's fine! Life happens – and you can cancel studio an outdoor classes up to 6 hours before class is due to start. Online classes have a 3 hour cancellation policy. Please cancel your booking by logging into our booking system via the website or mobile app. We really appreciate if you could do this yourself online – if you email we might not see your message in time. For any bookings cancelled within that time your class credit will be refunded to your account.
To cancel the class via the website, log in on our class booking page with your email address and password. Once logged in select 'Profile' where you can see all your upcoming bookings and cancel bookings that are still outside of our cancellation window.
To cancel a class on our mobile app, find the class you are booked in for under the 'Classes' Tab. Once you select the class you will see the option to 'Cancel Booking' at the bottom of your phone screen.
Late cancellations: Cancellations with less than 6 hours before class is due to start need to be made by email to hello@blackheathyoga.co.uk - please note that unless your place can be filled from the waiting list your booking will not be credited back to your account or refunded. If you are booked onto a class and fail to show up you will lose the class credit.
Late arrivals: For security reasons the reception doors are locked when the class starts and you won't be able to join the class if you are running late. Please note you will still be charged for the class if you can't make it on time.
Cancellation of Workshops: Workshop fees are non-refundable. You can transfer to an alternative event or obtain class credits for cancellations made up to 14 days before the event date. Cancellations after that date can only be transferred if your place can be filled from the waiting list.
---
Downloading and using our mobile app
---
Our booking systems comes with its own snazzy app! Hooray! To download head over to your Apple App Store or Android Google Play, search for and download the MindBody App.
​Once downloaded search for Blackheath Yoga in the 'Explore' search bar. Once you open Blackheath Yoga you can see our Schedule, details about venues and more. Register as new user (or log in if you already have an account) – and when you are ready, select a class you want to join.
First time you book, you will need to enter you card details that will then be stored safely using our payment processing system Paysafe. If you don't feel happy about entering the card details in the app, you can also do so via our website and your computer. If that does not work we can take your payment via phone (but we would really prefer if you could do it online please!). For further information about how we use your personal information please see below.
---
Are there any conditions where I should not be doing yoga? What if I am pregnant?
---
If you are practising with injuries or chronic conditions first and foremost please follow the advice of your healthcare professional - if you are unsure please ask your doctor before coming to class as we are not qualified to provide you with any medical advice. The below are meant as a general guideline only so if you have and questions or concerns please contact us.
What if I have any injuries or other conditions?
If you have injuries or conditions and your doctor has given the thumbs up to do physical exercise (exceptions below) - that's great, please come and join us but make sure you come and talk to your teacher before class starts or contact us via email upfront. In general, it is not an issue but there are some poses you should avoid with certain conditions e.g. inversions if you have high blood pressure. This way the teacher can suggest some modifications for you during the practice and look out for you.
What if I am pregnant?
Congratulations! If you are a seasoned yogi - so you have been going to class regularly over the last months- then in general it is no problem to continue with your yoga practice if your midwife/doctor has given their ok and you feel comfortable doing so. Please let your teachers know though as there are certain poses you will have to modify depending on how far into pregnancy you are. As always, listen to your body - you can judge best what feels right any given day and what you should avoid. A number of our teachers are trained in pre and post-natal yoga and available to provide advice.
If you are completely new to yoga the general advice is not to take up any new exercise routine in your first trimester. After that, we would recommend joining a specific pre-natal yoga group in your community. Since your body is undergoing constant changes and yoga is a new practice for you, it could be difficult for you to judge what feels right and what doesn't - and it is always better to be extra cautious.
What if I just had a baby?
Congratulations! Yoga can be a great practice for recovery – in general we would advise you to join a post-natal class in your community. Your body has undergone some pretty major changes, and a standard yoga practice is likely not going to fulfil your needs. When you can join 'non-post-natal' yoga classes entirely depends on when you feel ready - some women may take many months to do so, other may feel ready to join again soon after they have had the ok from their doctors/nurse/midwife (usually after around 8 – 10 weeks depending on type of delivery). As always, take it easy and listen to your body, it will tell you when you are ready.
---
How do you collect, store and use my personal information?
---
Your privacy and data protection are super important to us. As such we will never sell, rent or otherwise distribute or make public your personal information. The section below outlines what, how and why we use your personal information, and how you can opt out or request removal at any time.
We use a number of third parties to process personal data on our behalf. These third parties – namely Glofox, Google and Mailchimp - comply with national and international legislation with regards to data protection and user privacy, such as for example the EU General Data Protection Regulation 2018 (GDPR).
Personal information and credit card details
If you want to book one of our yoga classes online you are invited to create an account via our booking provider Glofox on our website or via the Glofox App.
Glofox currently collects your name, email address and phone number. If you wish to purchase class credits online you will also be asked to enter your credit card details. Credit card details are safely stored within Stripe, considered one of the safest payment systems out there. You can request for your account to be deleted and all your personal information to be removed any time by sending us an email to hello@blackheathyoga.co.uk.
When creating an account on Glofox, from May 2018 you will be asked to opt in to receive marketing communication from us. You can opt out of newsletters by using the unsubscribe link contained at the bottom of the email newsletter that we send you or by updating your marketing preferences on your profile when logged in via the website. If you are using our mobile app you can also disable push notification settings at any time.
Email newsletter and marketing communication
If you choose to sign up to our email newsletter via the website or create an account on our booking system Glofox and opt into receiving marketing communications, the email address that you submit to us will be forwarded to MailChimp who provide us with email marketing services. The email address that you submit will not be stored within any of our internal computer systems.
Your email address will remain within MailChimp's database for as long as we continue to use MailChimp's services for email marketing or until you request removal from the list which you can do so any time using the unsubscribe links contained in any email newsletter that we send you or by requesting removal via email to hello@blackheathyoga.co.uk.
Site visitation tracking
We use Google Analytics (GA) to track user interaction. We use this data to determine the number of people accessing our website, to better understand how you find us and to improve your user journey through our website. GA collects a range of data specific to you (i.e. geographical location, device you are using etc) but none of this information personally identifies you to us.
---
Is there parking at your venues?
---
There is no car park or free parking at our studio Blackheath Village is a Controlled Parking Zone where on street parking is largely restricted to resident permit holders from Monday - Saturday 9-7pm. If you would like to drive to class - there is limited on street parking in the roads surrounding our venues using parking meters (cash or pay by card using the Pay By Phone app). Your safest bet however would be to use one of the two metered main car parks in the village: 1) Blackheath Grove (next to the Post Office) - 3 Blackheath Grove, London SE3 0DG 2) Blackheath Station - Hurren Close off Baizdon Road, London SE3 9LE Blackheath Village is well connected by trains and buses - so whenever you can we would really encourage you to take public transport or to walk or cycle. There is bike parking outside the venues and if needed we can even store bikes inside the venue for the duration of class.
---
COVID19: What do I need to know before coming to the studio?
---
Before coming to the studio, please take a look through the following guide below so you know what to expect when you arrive. Any questions, please let us know!
Please do not come to the studio in case you are displaying any COVID 19 symptoms (as mild as they may be). If you feel unwell, please stay at home and join us online instead – the link to our virtual waiting room can be found in your booking confirmation for your class.
Please arrive 10 minutes before class. Once we are ready for you, the reception doors will be open and we will get you checked in. If you arrive sooner, you may be asked to wait outside until the previous class has left the studio.
Please sanitise or wash your hands as you come in.
We are displaying a NHS QR code and encourage anyone coming to the studio to use the check in feature on your NHS Covid-19 app. We are also keeping our own detailed records on who is in the building when for track and trace purposes to ensure we do our part in reducing the spread of COVID-19.
While not mandatory, we would encourage you to wear a face mask when arriving and moving around the studio, once you are on your mat please take your mask off (we provide small paper bags for you to safely store your mat in). If you don't have a mask, we have free disposable ones for you. If you can't wear a mask for medical reasons just let our staff at reception know.
Please note, we sadly cannot admit latecomers and the reception doors will be locked once the class begins, so if you are late and the reception door is shut you won't be able to join the class (but will still be charged).
Where possible, please arrive dressed to practice.
Please leave all your personal belongings in our lockers. No handbags or other bags inside the yoga room please.
Please take special notice of our procedures inside the yoga room:
When you come in, grab any mats or props you would like to use from the 'New Props' section of the yoga storage. If you would like to use a bolster - place a bolster cover on top before use!
Take the space furthest to the front of the room so others coming in do not need to walk past you.
Place your mat in one of the allocated spots and centre align the front centre of the mat with one of our floor stickers so the floor sticker is fully covered. This way you can be sure there is enough space between you and the next yogi and that you don't accidentally feature in our live stream! :)
Once you are on your mat please take off your mask - there are mask paper bags by the door for you to safely store your mask in during practice.
Please stay on your mat during practice. The teacher may walk around to close the doors or adjust windows or aircon, but will otherwise stay on their mat as well.
If you are using one of our mats or props, please clean them thoroughly with the spray and cloths provided and place them into the 'Mat Quarantine' section of our yoga storage. There are sprays next to each mat. The cleaning cloths should only be used once, so please place them into one of the laundry baskets after use on your way out.
Please leave the studio one at a time in reverse order to maintain social distance! Please do respect these procedures to make sure we do everything we can to keep you and our staff safe.
Before leaving the studio, please sanitise or wash your hands again!
Phew - you made it! Now it's time to relax and do some yoga!
---
---